Hide Menu
Show Menu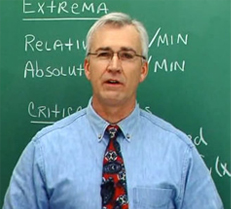 Instructional Videos by Dana Mosely
Watch instructional videos presented by Dana Mosely as he explains various algebra concepts.
Closed captioning is available in English.
Browse the instructional videos by chapter, section, and video name in the navigation above.
Contact
If you are in need of technical support, have a question about advertising opportunities, or have a general question, please contact us by phone or submit a message through the form below.